Transform an Unused Closet to a Fabulous Space!
Do you have an unused closet that you're just itching to do something with? Check out these fabulously creative ideas to makeover your closet space!
I know y'all have probably seen some of those fabulous closet makeovers across the internet. You know the ones – like turning an unused closet into a nursery, reading nook, office, etc.
I just love them!
I've picked my favorite closet re-dos from around the web & compiled them all in this blog post for my own personal pleasure – and hopefully some of yours too!  Next on my to do list is to declutter a closet so I can actually put one of these plans into place.
I think this one is my favorite of all of them. The colors, the bookshelves, the cushy seat – perfection I say!
Here's another one that's really cute!  It looks like somehow they were able to get a couch in their space for an extra comfy finish!
Put a crib in there! New addition but short on space?  I love this idea!  Especially if baby is rooming with a sibling or mom & dad!
Or what about this awesome two story hangout for the kiddos?  I want an adult sized version of this!  Who's with me?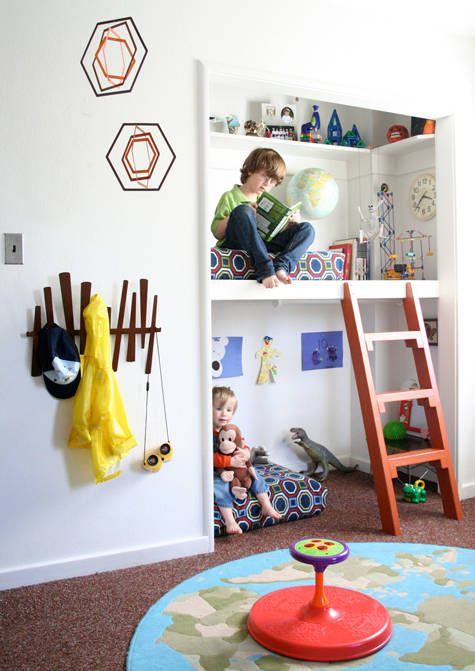 Turn that closet into an office space – isn't this perfect?
Or even as a craft area!
I could definitely let my creative juices flow in something like this!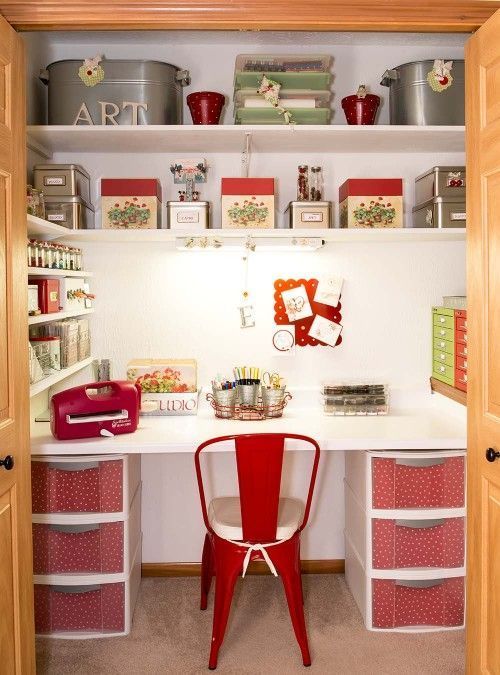 The peg board on the wall is such a great idea!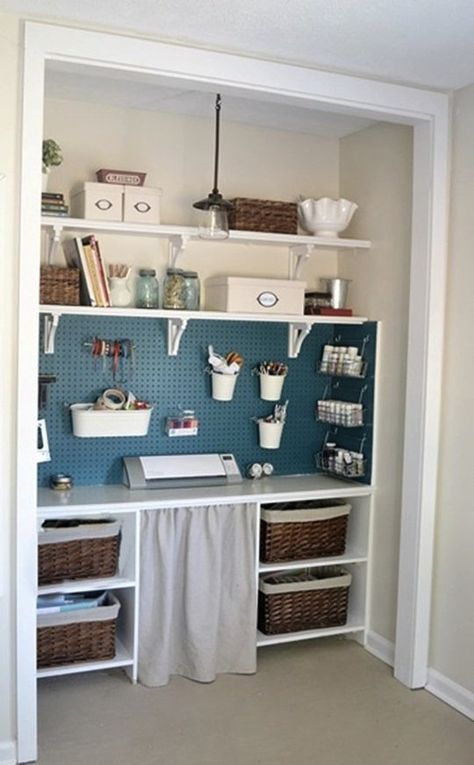 I adore this color – baby blue is my favorite!
Put a bed in there!  If your unused closet space is large, you could put a twin sized bed in there like this next picture.
How about bunk beds? So cool!
Or what about your very own makeup room?  I just love this idea!